How can Professional Services Help You?
Completion of special IT projects are part of most business planning in order to keep up with technology.  Not all businesses are equipped with teams with the specialized knowledge to meet these needs.  Lack of experience creates a scenario that no company wants to face, it's important that these projects are successfully handled.  Let Amplitel Technologies be the experts you need.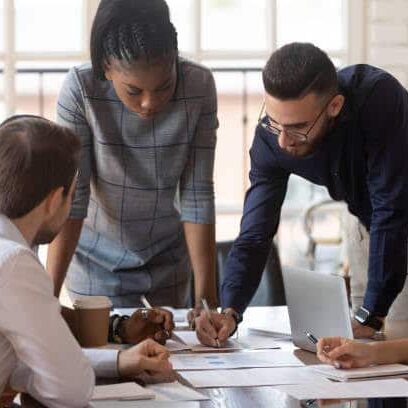 Professional Services We Offer:
We provide regularly scheduled meetings to discuss the ongoing performance and upcoming needs of your current IT environment. This also helps to provide you the knowledge to create long term planning for your IT budget to keep you running smoothly despite ever changing technology and needs.
Server migrations to Cloud
Office 365 Architecture & Migrations
Network Design & Segmentation
Firewall Designs & Implementation
Server Refreshes & Migrations
Virtualization & Video Conferencing
VoIP and On-Premise Phone & Paging Systems
Sound Masking
Cloud-Based File Sharing
Data Center Implementations
Video Surveillance
Access Control & Security Solutions
Ready for Comprehensive,
Security-Focused Technology Management?
Contact Amplitel Technologies today for a free consultation!